ONLY THE BEST FOR OUR CATS
Because our cats deserve the best, we're sharing tools and tips to help them thrive by your side. Explore nutrition advice by life stage, discover how to nurture your wildcat's amazing abilities, and more.
FIND ADVICE BY
LIFE STAGE
The needs of your cat can vary greatly depending on their age. Explore our most recent articles and advice on helping your cat thrive at any life stage.
CAT EVOLUTION
How did modern cats evolve from wildcats?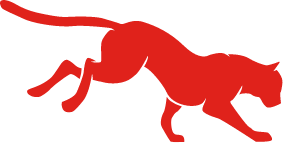 CAT'S ANCESTORS
11 million years ago, the first wildcats evolved into 2 categories:
Pantherinae (big cats like tigers and lions)
Felinae (mostly smaller cats that became the ancestors of modern cats)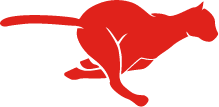 THE FIRST WILDCATS
6.2 million years ago, the genus Felis wildcat species descended from the Felinae genus.
Felis wildcats were the next evolutionary step toward domesticated cats as we know them today.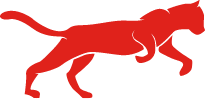 THE FIRST DOMESTICATED WILDCAT
130,000 years ago, the Middle Eastern Wildcats (Felis silvestris lybica) split from the Felis genus.
Middle Eastern Wildcats are the closest relatives to modern cats, and were the first domesticated cats. All modern domestic cats are their descendants.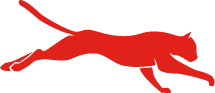 MODERN CATS
Most cats are now domestic pets, but their biology hasn't changed much from their ancestors'.
In fact, only 15-20 genes separate your cat from their wild ancestors!
This is why cats still thrive best on a diet rich with WholePrey animal ingredients like ORIJEN cat food.
AMA: Driscoll CA, Clutton-Brock J, Kitchener AC, O'Brien SJ. The Taming of the cat. Genetic and archaeological findings hint that wildcats became housecats earlier--and in a different place--than previously thought. Sci Am. 2009;300(6):68-75.
FREQUENTLY ASKED
CAT QUESTIONS
Cats have their own tastes and preferences, just like us, so what works best will be unique for every cat. If you have a kitten, we recommend starting with the ORIJEN
™
Kitten diet. If your cat has reached maturity, the main thing to consider is finding a flavor they love. Any of our All-Life Stages diets will provide your cat with all the nutrients they need.
100% Canned: Feeding a 100% canned diet can be a great way to add moisture to your cat's diet, or maybe your cat enjoys wet food more than dry.
Canned and Dry Combo: You can feed an ORIJEN™ dry formula in the morning and switch to one of our canned options when the dinner bell rings. This is a great way to keep your cat interested and excited about mealtime.
As a Topper: Feeding ORIJEN™ dry food with a topping of our canned recipes may be a great fit if you find your cat is picky and needs a bit of encouragement to eat.
There are no grain ingredients added in our kitchens in our ORIJEN™ cat diets. They are packed with WholePrey animal ingredients, including organs and bone. They also feature fruit, vegetables, and botanicals to deliver on your cat's nutritional needs.
Our ORIJEN
™
diets are formulated to support a cat's unique health requirements. As obligate carnivores, cats thrive on a variety of different prey animals, and each ORIJEN
™
diet acknowledges this in the diversity of included animal ingredients. We have diet options that give Pet Lovers variety while still providing their cats with all the nutrients they require at All Life Stages.
The
GUARDIAN 8™ diet
is formulated to address a variety of common cat concerns through quality ingredients rather than supplementation. This is an excellent option for the health-conscious consumer looking for a diet that will support their cat for a lifetime. It helps support your cat's health with eight functional benefits:
Immune Support | Supports immune function with EPA and DHA from wild-caught fish and antioxidant nutrients from ingredients including fruit and vegetables.
Digestive Health | Helps support digestion with prebiotics such as dried chicory root & fiber from fruits and vegetables.
Healthy Skin & Coat | Supports a shiny coat and healthy skin with Omega-3-rich oils from wild-caught pollock.
Heart Health | Helps support heart health with naturally-occurring Taurine found in animal protein sources like poultry, fish, and eggs.
Muscle Maintenance | Formulated with 90% animal ingredients* such as chicken, salmon, and turkey to help support muscle maintenance in your cat.
Joint Health | Supports joint health for adult and senior cats with oil rich in Omega-3 fatty acids from wild-caught pollock.
Aids Brain Function | Helps support cognitive function with oil rich in DHA and EPA from wild-caught pollock and naturally-occurring Arginine from poultry and fish.
Eye Health | Supports retinal function with naturally-occurring Taurine and Vitamin A from animal sources such as chicken and turkey liver.
The
Kitten formula
is specifically formulated to help support muscle and brain development and healthy digestion.
Fit & Trim
is specially formulated with significantly less calories* and naturally-occurring L-carnitine to help maintain a healthy weight.
*10% less calories compared to our ORIJEN Original Cat diet is lower in fat content and higher in fiber to help maintain a healthy weight.
Obligate carnivores depend on meat for survival, and their diet requires some nutrients found exclusively in animal ingredients. Our ORIJEN™ diets contain 85-90% animal ingredients* to ensure your cat gets all the nutrients they need.
*Approximate and derived from the unprocessed state of the ingredients
A Biologically Appropriate diet mirrors the quantity, freshness, and variety of animal ingredients that cats are evolved to eat in the wild.
FOLLOW THE
ORIJEN PRIDE
Follow us on Instagram @orijen_uk_ireland and share photos of your cat with us using#ORIJENCat — we can't wait to meet them!